Product Review on NYX Soft Matte Lip Creams
Hey Beautiful Ladies, today I am going to share with you all about NYX Soft Matte Lip Creams Personal Product Review.
A friend of mine has just gifted this beautiful set of lip creams set from the Dubai and I am really glad to write my experience with these little beauties. At first, I was like 'what? A lip cream?' This is indeed something different at least to me due to the fact that I tried matte for the first time and now I'm totally obsessed with it.
I have tried only two shades from the set, so some of the images you're going to see may give a quick review.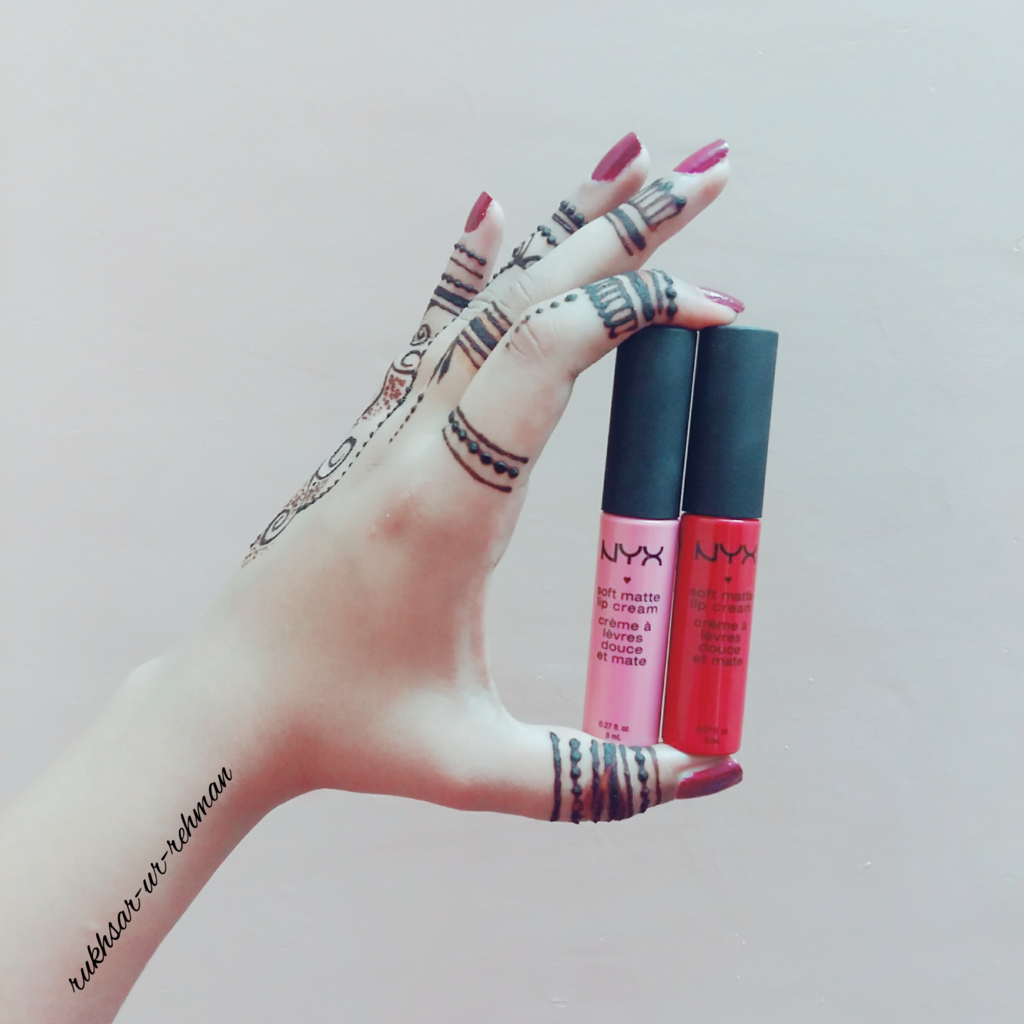 What NYX Says about Soft Matte Lip Cream
The excellent range of silky, smooth and soft Matte lip cream offers resilient quality in the variation of shades that sets superbly into a perfect matte finish. Our product line is immaculate, long-lasting, and lightweight with a creamy finish.
"It's not lipstick, nor is it gloss. It's nothing like you've experienced before. It's lipstick cream that goes on silky but looks soft matte." – NYX
The NYX soft matte lip cream has a sweetish smell to it, but that won't bother you a lot.
The scent usually vanishes within a few minutes, and it is very light too.
The NYX soft matte lip cream is more like a mixture of a lip gloss and lipstick.
It has a rich, creamy texture, and it comes with an amazing applicator that works super nicely and precisely for a perfect application.
You might feel a slight glossiness on your lips but once the cream settles down it would turn perfectly into a matte finish.
This lip cream application, it does not turn immediately into the matte form.
It commonly takes around two to five minutes to settle down.
The lasting power of this lipstick is around three to four hours easily. Once the lip cream gets complete matte form it remains there perfectly, neither does it budge or smudge after drying out.
The best part about this lip cream is that the shade almost gives a feel of the natural lip color; a perfect choice for natural makeup lovers.
I must recommend you to try this for once after reading this Product Review.
I can't explain how much I love Istanbul shade! It goes well with any makeup look and it is a beautiful everyday shade. The shade is quite well pigmented and also you only require two swipes for the color to reveal up properly. In any other case, you can build up the color, too.
Packaging:
The lip cream comes with a very plain but cute color-coded tube with a velvety black cap.
The product never leaks and it is very easy to carry around because of its very short yet elegant packaging.
The shade name is indicated at the bottom of the tube.
It comes with a very nice applicator that spreads the color evenly on the lips.
The brush is of good quality and you can easily line your lips with it.
I really loved the velvet packaging and overall quality of the product. The price is affordable too.
NYX Soft Matte Lip Cream Swatches
I just tried two shades of this lip cream Istanbul & Amsterdam, below are the swatches of a few more shades (pictures are totally mine)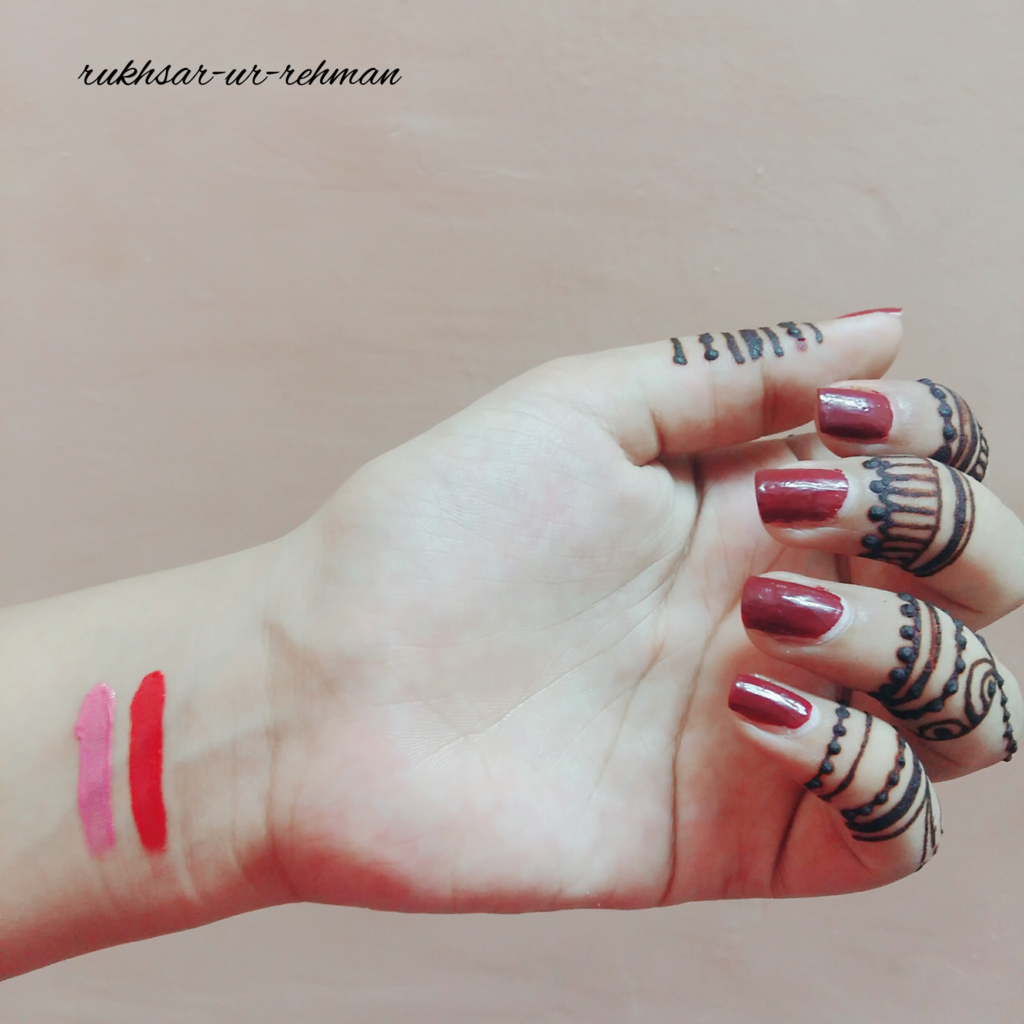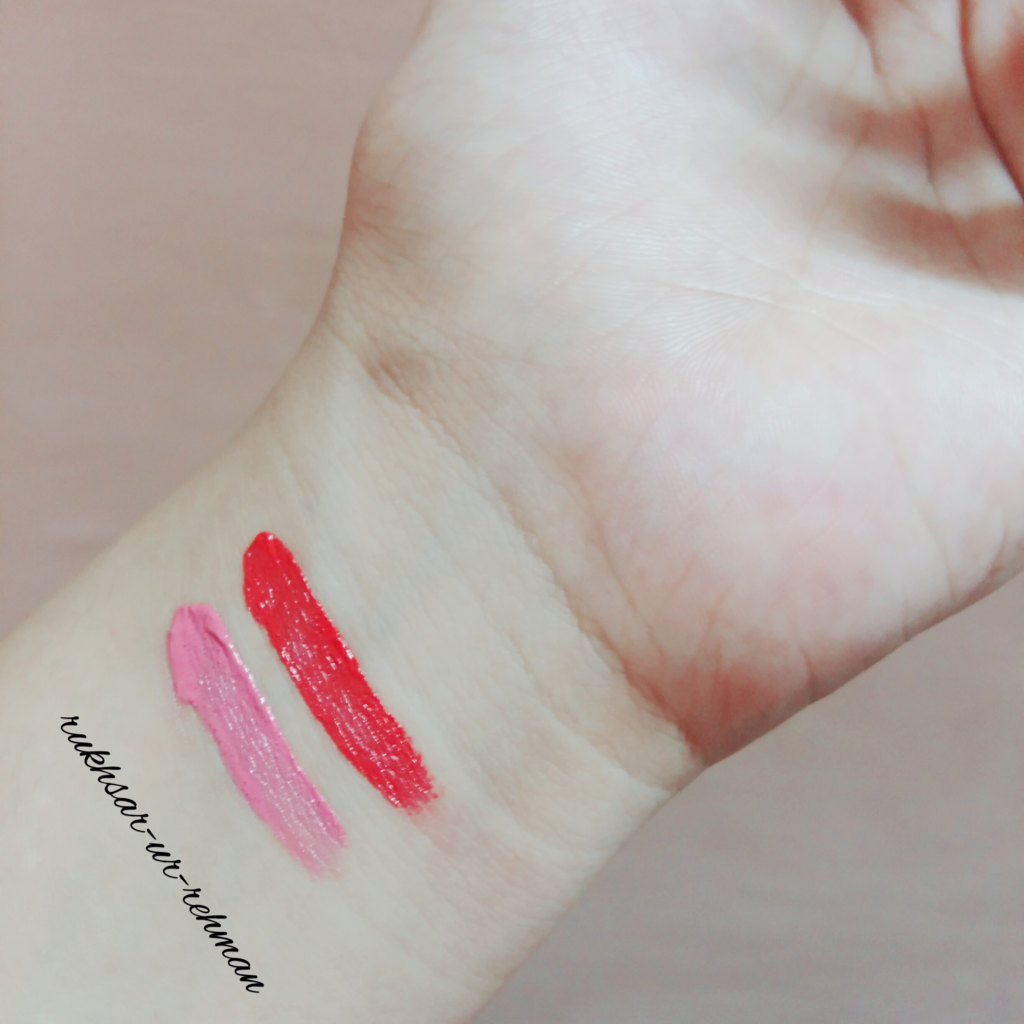 Pros
It offers a superior matte finish.
The lip cream is lightweight, and the coverage is good too.
The application is quite easy with a handy applicator.
A budget friendly product.
It can easily last up to 4 hours without any signs of deterioration.
Cons
Some ladies do not like highly pigmented shades.
It can highlight imperfections on dry or chapped lips.
The excessive product might get wasted because of the applicator's sponge.
Do any of you have to try these amazing NYX Soft Matte lip creams? What shades are your favorites? Let me know so I can start adding up to my wishlist for the Eid.
Also Read:  Life Changing Natural Beauty Hacks and Tips